Sports Boosters Fundraisers
2019 – 2020 Sports Boosters Fundraising 
Sussex Academy Sports Boosters Presents
2019 Winter Fundraiser
Link to flyer is below: 
Order deadline is 12/15 – Delivery dates can be chosen up till 12/31/2019
Shop directly via the link below: 
https://www.lynchcreekfundraising.com/f/1174974
2019/2020 Sports Program Advertising
Show your Seahawks Pride!!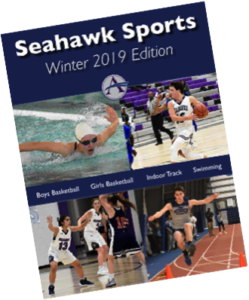 Advertising opportunities are available in our 2019 Sports Program. These program booklets will be printed seasonally (Fall, Winter and Spring) and will highlight our Varsity and JV sports teams. Each will feature both team and individual player pictures, rosters and schedules.  Family and friends are also invited to share special messages to show their support! Programs will be available for purchase mid-season.
All funds raised support the SA Sports Booster Club Scholarship Fund
Order Form linked below.  Please complete and send to sussexacademysportsboosters@gmail.com